Wellness Memberships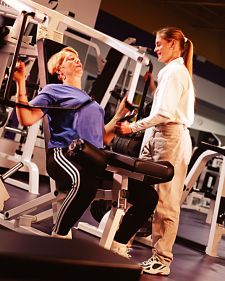 An important aspect of your physical therapy is regular completion of a exercise program. We do our best to issue you a program in which you can complete in the comfort of your home but in many instances a gym atmosphere may be needed. Many times you may not have a gym available for your use or the transition of your program to a outside gym may be difficult.
We have developed a program to allow you to continue to attend our gym after you have been discharged from physical therapy. Some of the benefits of attending our gym include:
Inexpensive monthly charges in comparison to other gyms
Familiar friendly atmosphere
Feel comfortable to ask your therapist recommendations for progression
Feel comfortable with same equipment you used as a patient
Please feel free to contact our front office or your therapist for further details.