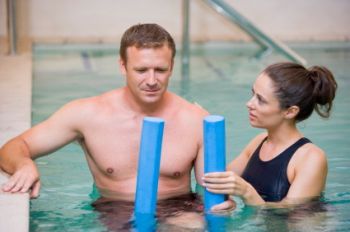 Cure Physical Therapy is proud to announce that we now provide aquatic therapy services at our Hemet/San Jacinto location. Patients are more than welcome to travel to our pool facility to receive aquatic therapy services. Our Aquatic Therapy Program offers an alternative form of rehabilitation and can be used in conjunction with other traditional outpatient therapies. The unique properties of water allow you to experience a therapeutic environment that cannot be replicated with most conventional treatments. The buoyancy of water unloads joints and enables greater pain-free movement so that we can better strengthen and condition your muscles. The neutral warmth of water decrease pain and relaxes your muscles. If traditional land based therapy has failed you in the past please give aquatic therapy a chance to improve your condition.
Who is the program right for?
Aquatic therapy is prescribed for individuals with a variety of orthopedic conditions, disabilities, and therapeutic exercise needs, including: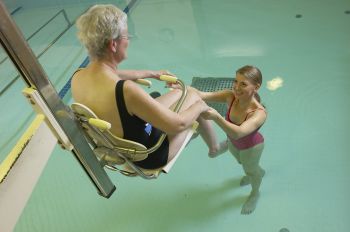 Arthritis
Sports Injury
Joint Replacement
Back Pain
Stroke
Prenatal Exercise
Fibromyalgia
Shoulder/Knee/Ankle Pain and Rehabilitation
Where is the service provided?
Our licensed physical therapists provide aquatic therapy in a heated therapeutic pool located at: 4000 E. Florida Ave. Ste. B Hemet, CA 92544
Call today for your appointment 951-487-9317